DELL LATITUDE E6320 LAPTOP WINDOWS 10 WIN INTEL i5 2.5GHz 8GB DVD-RW HDMI WEBCAM
$ 193.00
DISPONIBLE=EN=>>EBAY
Descripción
a.imagelink {color:#0000FF;} a:hover.imagelink {color:#0000FF;} a:visited.imagelink {color:#800080;} a.imagelink img.auctionimage { border: 2px solid #0000FF; } a:visited.imagelink img.auctionimage { border: 2px solid #800080; }

welcomes you to…
SURF THE INTERNET WIRELESSLY
WITH THIS EXTREMELY FAST Dual Core DELL LATITUDE E6320 LAPTOP!!
This auction is for a…
DELL LATITUDE E6320 LAPTOP + 8GB + WEBCAM + WINDOWS 10 64bit installed!!
This Latitude E6320 is an off-lease/preowned 13.3″ widescreen Dual Core portable notebook from a Fortune 500 company. This 3.75 pound Notebook Computer features an Intel Core i5 2.5GHz processor, 8.0GB (8192MB) of DDR3 memory, a 250GB SATA hard drive, and an internal DVDRW drive (play DVDs & Burn/Copy DVDs and CDs). It also features built in webcam and onboard WiFi. Whether you're at home or traveling, this fast, powerful Laptop Computer will provide you with an exciting computing experience.

This unit is shipping out within 1-2 business days–>
Please scroll down to see all the items INCLUDED in this auction!!

Internal Dell DVDRW Drive included!!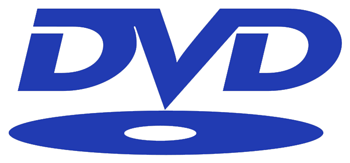 Watch DVDs & Burn/Copy DVDs and CDs!!
BUILT IN INTERNAL WIFI WIRELESS IS INCLUDED!!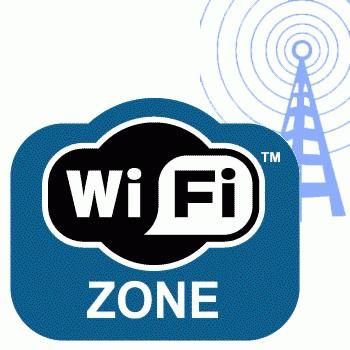 You can connect immediately to your home wireless network or any WiFi hotspot worldwide!!
You can find thousands of FREE WiFi hotspots at hotels, airports, restaurants, all major universities and schools, your workplace and more!
With the WiFi Wireless BUILT IN, ethernet 10/100/1000 (cable-DSL-LAN) port, you will be able to connect to the internet just about anywhere!
12.00
Normal
0
false
false
false
EN-US
X-NONE
X-NONE
MicrosoftInternetExplorer4
Imagine having the internet and

whenever and wherever you like!!
We have a limited supply of these Dell Latitude E6320 laptop computers!! Please check "Main Features" for individual specifications.
MAIN FEATURES
SUPER FAST Intel Core i5 2.5Ghz Processor!!
8.0GB FAST DDR3 RAM + 250GB SATA Hard drive!!
Built In Integrated WiFi 802.11G/N Wireless INCLUDED!!

Ethernet 10/100/1000 LAN (cable, DSL ready) ONBOARD!!
13.3 inch Widescreen LED Display!!
TWO Built in USB 2.0 ports (connect cameras, printers, MP3 players, ipods, card readers, pen-flash-thumb-jump drives, extra USB hubs and lots of new gadgets!)
HDMI out + VGA out connections included!!
ExpressCard/34, eSATA, Docking ports!!
SD Card Reader, Smart Card slot!!

Headphone and Microphone combo jack!!
TouchPad & Trackstick mouse!!
Lithium Ion Battery Included

(battery is not guaranteed to hold a charge)

!!
A/C power adapter INCLUDED!!
Dimensions: 13.2″ x 8.8″ x 1.2″ !!

Weighs approximately 3.75 pounds!!
OpenOffice – Word, Excel, Powerpoint compatible programs INCLUDED FREE!!
Windows 10 Home 64bit installed and the Dell manuals are included FREE at support.dell.com.
NOTHING ELSE NEEDED:
This laptop package is complete and nothing else is needed for you to get started!!
COSMETICS:
This laptop is a lease return from Dell and is used laptop computer. This will operate like a refurbished laptop. There may be minor scratches and wear and tear on the outside case but nothing that affects performance. Please know these laptops are used but work great. Please check our feedback!
This laptop is tested and 100% functional (battery is not guaranteed. Battery may not hold a charge but works great on ac adapter. New batteries on eBay are around $19)!
---
AUCTION TERMS
Repair or replacement warranty is included for 45 Days after you receive the product. We must be contacted with any issues or problems within 45 days. Refunds are offered within 14 days and buyer pays return shipping. When a repair or replacement is needed, buyer is responsible for shipping products in original box. There is no warranty on the battery. No returns after 30 days. If you would like a warranty longer than 30 days you can purchase an extended warranty.
Products serviced by third parties will void any warranty with our company.
Free online manuals are included at support.dell.com
Return shipping is not refundable.
---
Customer Service
Please know we test every single laptop to help ensure we sell you a great computer that is problem free. In the case there is an issue, please send us an email through eBay messages and we will respond to you during business hours (Monday-Friday 9am-5pm Eastern Standard Time).

Most issues can be fixed over the phone. If we need to repair or replace your product we will issue you a Return Authorization, which is required. We provide a 30 day warranty for all of our products.
There are no refunds after 14 days and all refunds are subject to a 10% restocking fee. Buyer is responsible for return shipping. Please allow us to help you before leaving anything but perfect feedback. Thank you.

If you want the best deal on eBay and the internet you have found it. You will receive your laptop very quick because we ship FAST.

PAYMENT INFORMATION

PayPal is the best way to pay. You can pay with Credit Cards and Checks through Paypal. If you need more information about opening an account, please click this link for Paypal.

SHIPPING INFORMATION
Shipping is FREE to the 48 continental United States.

Please add a charge of $15 for shipping to Hawaii, Alaska and Puerto Rico.

7% Sales tax applies to Florida deliveries.
Laptops are INSURED with TRACKING. You will receive a tracking number when the laptop is shipped!!

We will ship your laptop to the shipping address you provide in PayPal. If you need the laptop shipped to a different address than the one you have in PayPal, please add the new shipping address BEFORE making your payment. When you make your payment in PayPal please select the correct shipping address and this will prevent any delays.

Your laptop is packaged secure for a safe arrival.
SquareTrade © squaretrade warranty v2.0Bid with

Please Bid with Confidence!
Have fun bidding!
CLICK HERE TO SEE OUR eBay AUCTIONS
Normal
0
false
false
false
EN-US
X-NONE
X-NONE
/* Style Definitions */
table.MsoNormalTable
{mso-style-name:"Table Normal";
mso-tstyle-rowband-size:0;
mso-tstyle-colband-size:0;
mso-style-noshow:yes;
mso-style-priority:99;
mso-style-qformat:yes;
mso-style-parent:"";
mso-padding-alt:0in 5.4pt 0in 5.4pt;
mso-para-margin:0in;
mso-para-margin-bottom:.0001pt;
mso-pagination:widow-orphan;
font-size:11.0pt;
font-family:"Calibri","sans-serif";
mso-ascii-font-family:Calibri;
mso-ascii-theme-font:minor-latin;
mso-fareast-font-family:"Times New Roman";
mso-fareast-theme-font:minor-fareast;
mso-hansi-font-family:Calibri;
mso-hansi-theme-font:minor-latin;}
#specs
{
color: white;
}
E6320 2.5GHZ/8GB/250GB/DVDRW/WEBC Win10 ebay B+

.aucCounter a { text-decoration:none; }.aucCounter span:hover { text-decoration:underline; }.aucHiddenCounter { display:none; }.aucCounterOrangeText { color:#FB6D05; font-family:Arial; Font-size:13px; Font-weight:bold; }.aucCounterBlueText { color:#0068ac; Font-family:Arial; Font-size:11px; }

Información adicional
| | |
| --- | --- |
| Type | Notebook |
| Model | Latitude E6230 |
| Features | Built-in Webcam |
| Dimensions | 12.2" x 8.9" x 1.0" |
| Weight | 3.17 lbs. |
| Release Year | 2012 |
| Storage Type | HDD (Hard Disk Drive) |
| Screen Size | 12.5in. |
| Hardware Connectivity | VGA out, ExpressCard/34 slot, eSATA, Docking port, SD Card reader, SmartCard slot, AC Adapter Charger, Gigabyte ethernet, Headphone/Microphone combo jack, HDMI, USB 2.0, USB 3.0 |
| Graphics Processing Type | Integrated/On-Board Graphics |
| Recovery Tool | Restore Partition / Recovery Solution |
| Brand | Dell |
| Operating System Edition | Home |
| Hard Drive Capacity | 320GB |
| Memory | 6GB |
| Processor Speed | 2.60GHz |
| Processor Type | Intel Core i5 3rd Gen. |
| Operating System | Windows 10 |
| MPN | Dell-Laptop-E6230-Latitude-Windows 10 |
| Product Line | Latitude |
| UPC | 680596410966 |