Apple iPhone 6,6s (Factory Unlocked) AT&T Verizon T-Mobile Gray Gold Silver GSM
$ 209.95
DISPONIBLE=EN=>>EBAY
Descripción
Apple iPhone 6,6s (Factory Unlocked) AT&T Verizon T-Mobile Gray Gold Silver GSM

There are 2 types of each Model of iPhone: GSM iPhones (Factory Unlocked) and CDMA iPhones (Factory Unlocked)
GSM iPhones (Factory Unlocked) are supported by the following Carriers:
AT&T (Includes GoPhone Prepaid, Dobson Cellular, Edge Wireless and Centennial Wireless)
T Mobile, Cellular One, TracFone, Wal-Mart Family Mobile, Metro PCS and many others
CDMA iPhones (Factory Unlocked) are supported by the following Carriers:
Verizon, U.S. Cellular, Sprint, Clear Talk and many others
Apple iPhone 6S
Apple iPhone 6
Size
5.44 x 2.64 x 0.28 inches
5.44 x 2.64 x 0.27 inches
Weight
5.04 ounces
4.55 ounces
Display size
4.7 inches
4.7 inches
Resolution
1,334 x 750 pixels
1,334 x 750 pixels
Capacity
16, 64, 128GB
16, 64, 128GB
Processor
A9 chip with 64-bit architecture, M9 motion coprocessor
A8 chip with 64-bit architecture, M8 motion coprocessor
RAM
2GB
1GB DDR3
Connectivity
4G LTE, 802.11a/b/g/n/ac, NFC, CDMA, HSPA+
4G, LTE, 802.11a/b/g/n/ac, NFC, CDMA, HSPA+
Camera
12MP rear, 5MP front
8 MP rear, 1.2 MP front
Video
4K at 30fps, 1080p at 30 or 60fps
1080p at 60fps, 720p at 240fps
Bluetooth
4.2
4.0
Sensors
Touch ID, barometer, gyro, accelerometer, proximity, ambient light
Touch ID, barometer, gyro, accelerometer, proximity, ambient light
Apple Pay
Yes
Yes
Battery
14 hours of talk time on 3G
14 hours of talk time on 3G
Charger
Lightning
Lightning
How We Grade our Refurbished iPhones

Excellent Condition

Like new or "near mint" condition. The screen may or may not have been replaced. If there is any damage, it is minor and confined to signs of every-day wear.

Good Condition

Used or "good" condition. The screen may or may not have been replaced. There may be some light cosmetic damage on the case, such as scratches and scuff marks.
Fair Condition

Heavily used or "fair" condition. The screen may or may not have been replaced. There are signs of heavy wear on the case. No one will mistake it for a new iPhone.
Parts or Locked Condition

Not in Working Condition: Broken Screen, Damaged Case, Water Damage, Locked (may be used for parts only) DOES NOT INCLUDE CHARGING CABLE OR BLOCK.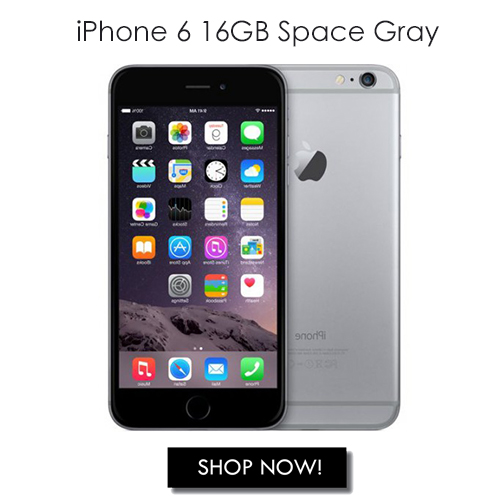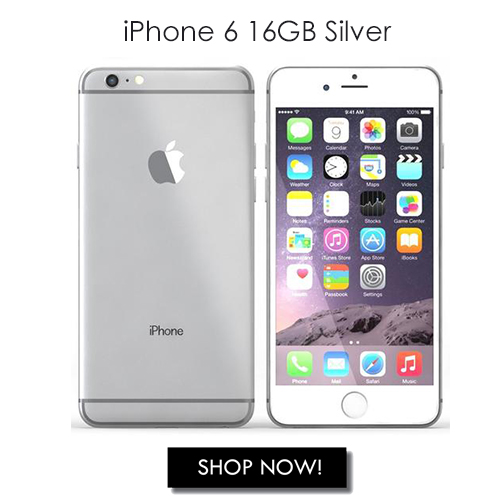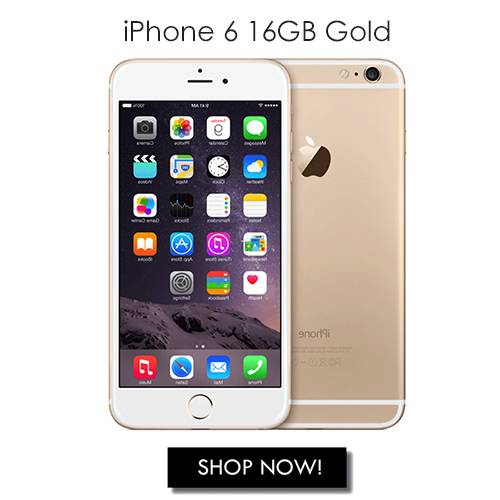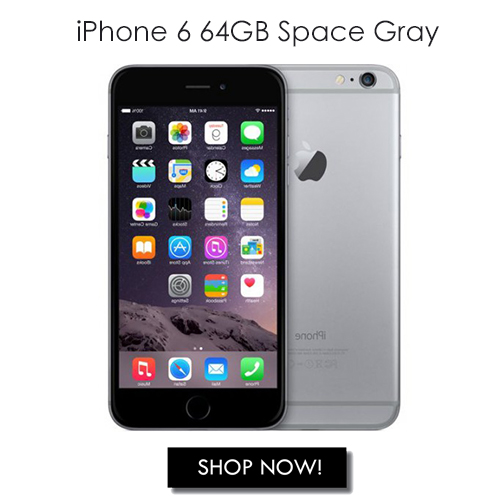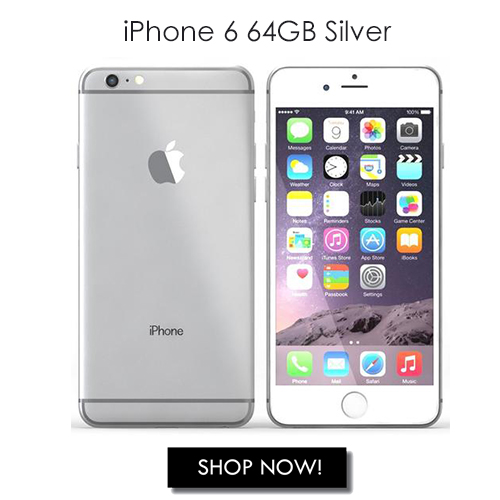 About Discount Computer Depot

Discount Computer Depot is a Microsoft Registered Refurbisher and certified to refurbish off-lease or previously owned business and education class computers,laptops and smartphones. We strive to create the greatest value and user experience for our past and future customers. We are happy to stand behind our products by offering a 90 Day Warranty with our refurbished computers and laptops.
We refurbish our electronics based on functionality. Our refurbished electronics may have signs of normal usage scratching to the case from being transported by pallet in bulk. The images of the products are in house stock photos and may vary slightly from the product you receive.
Our Refurbishing Process

The technicians at Discount Computer Depot access three main points in the refurbishing process

Functionality of the electronic components
Each part is tested individually for full functionality before being installed or used in a computer or laptop.
Cosmetic Quality

Each Computer or SmartPhone is inspected for cleanliness and cosmetic defects. Because these are refurbished items we only pass through items that will be 4 out of 5 stars for refurbished products.
(4 out of 5 Stars means there will be some scratches or rubbing to the metal and plastic cases)
Product Longevity

Our goal is to evaluate current technology and match the functionality of our refurbished products as closely as possible to new products being sold today.
Warranty

IMPORTANT-Only Buy with 90 Day Warranty Guarantee!

At Discount Computer Depot we stock over 5,000 computers, laptops and cellphones, meaning we are here to stay. With our 90 Day parts and labor warranty guarantee on computers, laptops and smartphones you will be treated like a customer should be from the time you receive your item all the way through your warranty period.
Shipping and Handling

We ship within 3 business days after payment is received. We use United States Postal Service and FedEx and provide tracking for all purchases. We ship to United States. Shipments are sent only to the address provided by PayPal shipping account address. If you wish to have the item shipped to a different address, please change your shipping address in PayPal.
Returns

Customer Satisfaction is our #1 priority. If you are not satisfied with an item you may return it. To receive a full refund for defective or damaged products, please contact us within 14 days of the purchase date. If a product can not be replaced due to availability, a similar agreed upon product may be substituted of equal value. Buyer is responsible for return shipping.
Información adicional
| | |
| --- | --- |
| Brand | Apple |
| MPN | iphone |
| Operating System | iOS |
| Screen Size | 4.7" |
| Bundled Items | iPhone Cable (block not included) |
| Camera Resolution | 8.0MP or 12.0MP |
| Style | Touch Screen SmartPhone |
| Model Number | 6 / 6s |
| Lock Status | Factory Unlocked |
| Contract | Without Contract |
| Features | Retina Display, Front and Rear Camera, 3G Data Capable, 4G Data Capable, Accelerometer, Bluetooth Enabled, Fingerprint Sensor, Music Player, Near Field Communication, Speakerphone, Wi-Fi Capable |
| Cellular Band | AT&T, Verizon and More! |
| Network Technology | GSM or CDMA (Factory Unlocked) |
| Processor | A8 |